History
Spring '22
Athemath ran for the third time in the spring of 2022, from February to April 2022. Eight teachers taught courses to thirty-nine students.
Snapshots from Spring '22:
Placing 9th in the Guts round at the Stanford Math Tournament.
Playing TeXnique.
Groupsolving.
Speed friending.
Freehanding circles.
Athemath meet up at the G2 Math Program!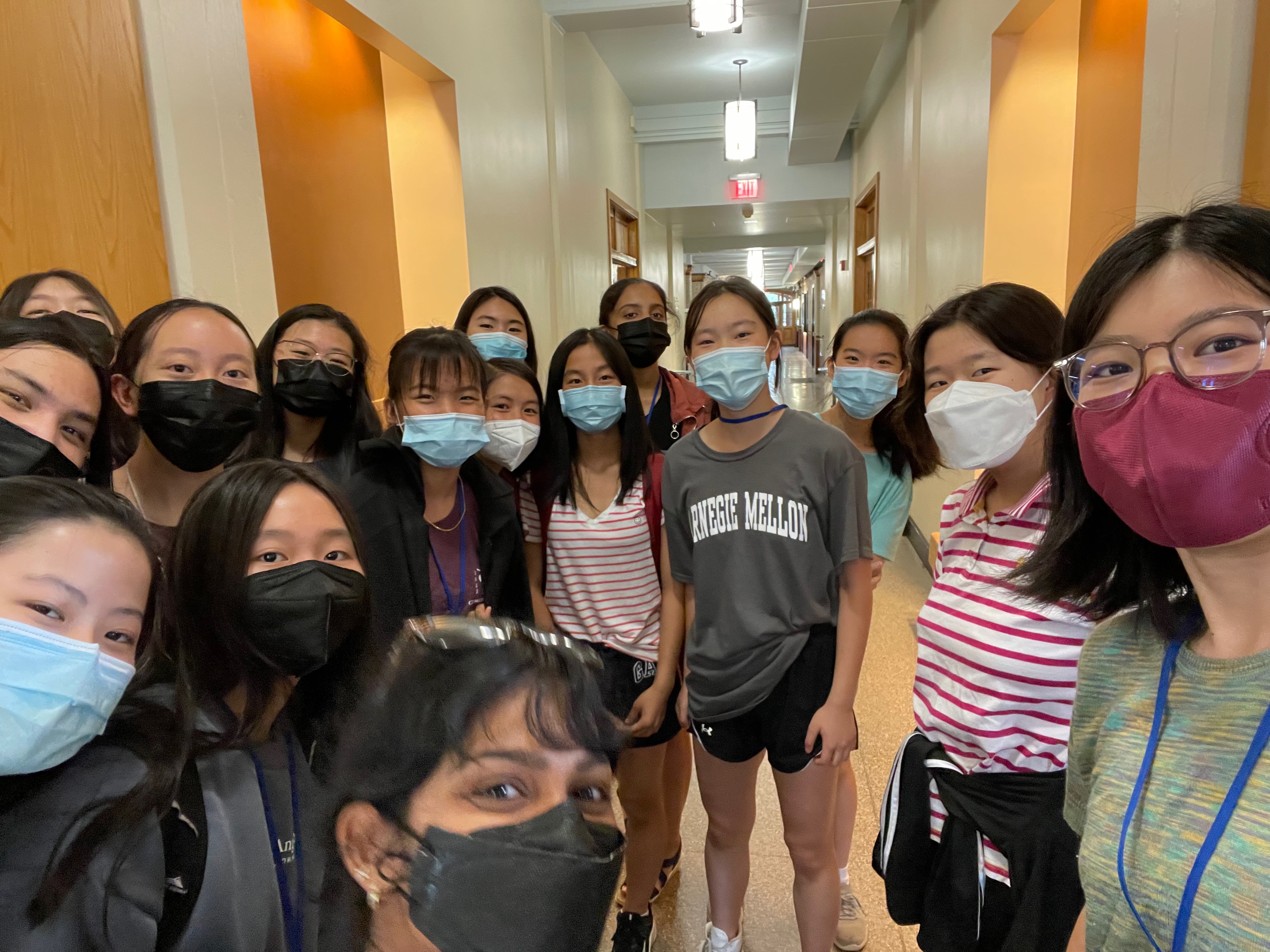 Fall '21
Athemath ran for the second time in the fall of 2021, from September to December 2021. Four teachers taught courses to fourteen students.
Snapshots from Fall '21:
Making two headed turtles in sculpture.
Cheating at Codenames.
Baba is You.
Melanie Wood gave a talk!
Plank Countdown.
Spring '21
After a great deal of preparation in the preceding months, our Virtual Program pilot, the Spring 2021 session, started in March 2021. Four teachers taught our very first courses to twenty students.
Some fun things that happened at Spring '21:
Linguistics streams.
Spontaneous orchestra (the first one).
The n - 5 game.
The Half of It.
Getting trolled by hard AIME problems.
Conversations about femininity.
Gymnastics.
Folding origami with your feet.
Here is what our students thought of it:
"I really liked it! I think it helped me improve my geometry skills more. The people were really cool and fun to hang out with (both students and staff), and they were all really admirable. I had something to learn from every one of the people."
"Overall, I really liked this program. I learned not only math but also other stuff, such as Hanabi, and I think the community is very nice and helpful."
"The program was fun and informative! It almost felt like a summer camp, especially since I hope to keep in touch with the lovely people I met through the program!"
It wasn't perfect, but it was a good experience for everyone involved and we're super excited to iterate and improve in the fall!